Michel du Cille Scholarship Fund Selects Gabriel Scarlett To Receive 2018 Scholarship
New Haven, Conn.   (January 29, 2018)
The Board of Directors of the Northern Short Course in Photojournalism and the National Press Photographers Foundation are pleased to announce Gabriel Scarlett is the recipient of the 2018 Michel du Cille Memorial Scholarship. Scarlett, a junior at Western Kentucky University, is pursuing a degree in photojournalism and a minor in Arabic. He has completed an internship with the Denver Post and will be interning at the Los Angeles Times during the 2018 summer.
The judges had a wide selection of high quality applicants to choose from. Scholarship judge Carol Guzy said of Scarlett's images, "Scarlett's work on the Poisoned Land story is powerful and intimate, filled with moments and content.  The quality of the images is stunning and evokes a visceral response for an important issue.  It is in the spirit of Michel's legacy to raise awareness and portray individuals with dignity.
Scarlett will receive an award of $750 (US) towards travel and lodging, plus a three-day complimentary registration to the Northern Short Course, being held March 1-3, 2018 in Fairfax, VA. The judges for the du Cille Scholarship were Carol Guzy and Nikki Kahn.
The Michel du Cille Memorial Scholarship commemorates the life of Michel du Cille, a Jamaican-born American photojournalist and winner of three Pulitzer Prizes during his career at The Miami Herald and The Washington Post. Du Cille passed away on December 11, 2014, while covering the Ebola crisis in Liberia on assignment for The Washington Post.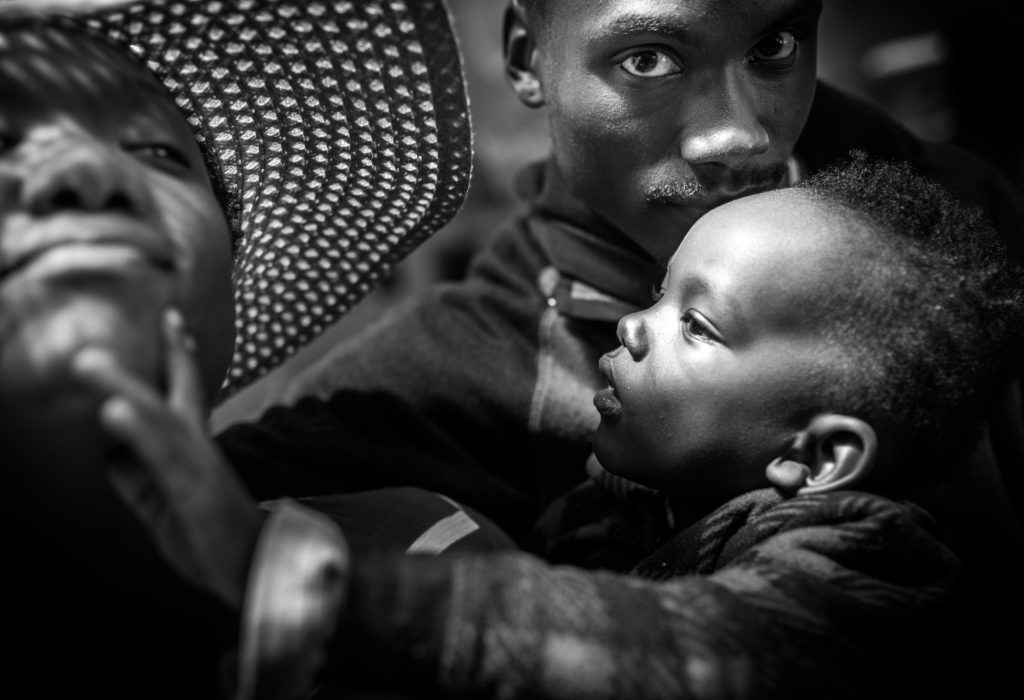 Home for Brittany Hester, Jamal Wiley and Jamal Jr. is wherever they can be together, usually in a family shelter downtown. Jamal Jr. struggles with autism, which can at times exacerbate their already-precarious situation as a homeless family on the streets of San Francisco, but Jamal explains that the only solution is patience. In one of the wealthiest cities in the United States, income inequality is grossly apparent. "Remember what it was like to be low, so when you're high you can be kind," says Brittany. "When you're homeless, people tend to treat you bad and rudely. Remember when you're back on top to have compassion."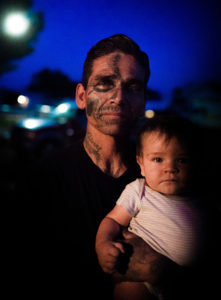 Julian Rodriguez with his boy Christopher, the child that changed his life.
Two years ago, with Christopher on the way, he chose sobriety and says
that the bad will always come with the good. "When I cried, I cried alone.
I decided that I was done crying alone."
When asked about his tattoo, Julian spoke of his brother called "Bone Head."
He described him as a man that he adored and feared and depended on until
the day when he died in a brutal firefight with the law. That's why Julian wears
the bone face on his, so that every day he is reminded of the brother that he lost.
Photos by Gabriel Scarlett